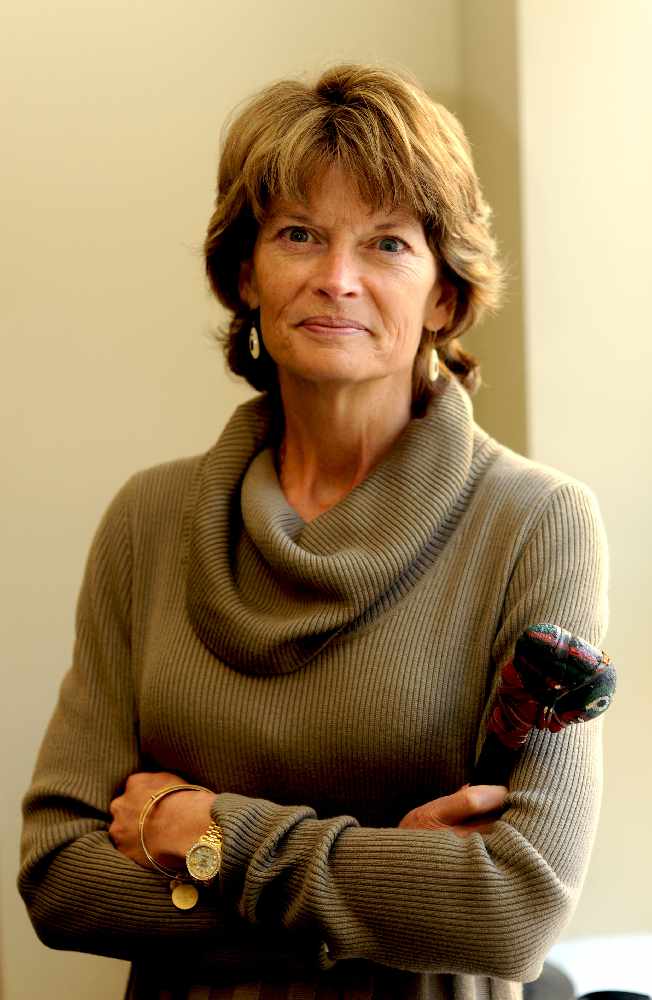 Washington, D.C. (KINY) - U.S. Senators Chris Coons (D-Del.) and Lisa Murkowski (R-Alaska), founding members of the Senate Amyotrophic lateral sclerosis (ALS) Caucus, reintroduced the Justice for ALS Veterans Act alongside Senators Sheldon Whitehouse (D-R.I.) and Mike Rounds (R-S.D.).
This bipartisan measure would guarantee that surviving spouses of veterans receive all benefits due to them. This bill was previously introduced in January 2022 in the 117th Congress by Senators Coons and Murkowski.
"ALS is a particularly cruel and brutal disease that takes the lives of thousands of Americans each year, including many veterans who have sacrificed so much for this nation," said ALS Caucus Co-Chair Senator Coons. "Denying the families of veterans who succumb to this disease because of a bureaucratic test shortly after the death of a parent, spouse, or other loved one is simply adding insult to injury. Our military families deserve so much better, and that's why I'm working with Senator Murkowski to ensure families impacted by ALS have access to the benefits they rightfully deserve."

"The average life expectancy for a person living with the cruel and unforgiving disease ALS is short, but the impact of the disease and toll of losing a loved one can remain with a family forever. I've made it a priority to support our veterans and their families, including those who have bravely battled ALS. I urge my colleagues in Congress to support this important measure for the sake of our veterans who pass from ALS, and the loved ones they leave behind," said Senator Murkowski.
Currently, the surviving spouse and family of a deceased veteran who had a service-connected disability deemed fully debilitating for a continuous period of at least eight years prior to death receive an additional monthly financial benefit from the Department of Veterans Affairs (VA). However, the average life expectancy for an individual diagnosed with ALS is just two to five years after diagnosis, resulting in many families in which ALS-diagnosed veterans did not reach the eight-year threshold allowing family members access to this benefit. The Justice for ALS Veterans Act would ensure surviving spouses of veterans who die from ALS receive these payments, regardless of how long a veteran had ALS prior to death.
Veterans are at least twice as likely to develop ALS as the general public. That means those who enlisted in the military are at least twice as likely to experience ALS, a merciless illness that is currently 100% fatal.
"For our military veterans, the chances of developing amyotrophic lateral sclerosis (ALS) are significantly higher than it is for those who have not served in the armed forces. ALS is a neurodegenerative disease that is always fatal, usually within two to five years. Therefore, it is imperative that our nation supports veterans living with ALS, and their families, by passing the Justice for ALS Veterans Act. Surviving families should not be penalized from receiving increased compensation due to the fast progression of ALS," said Calanet Balas, President and CEO, the ALS Association.
"ALS is a 100% service-connected disease; veterans are twice as likely to be diagnosed. In addition to the tragic, debilitating, and 100% fatal diagnosis, loved ones of veterans with ALS are being denied financial resources under current law because of the rapid progression," said Brian Wallach, advocate and founder of the advocacy organization I AM ALS, who is living with the disease.
"We greatly appreciate the bipartisan leadership and continued dedication of Senators Coons and Murkowski to the ALS and veteran communities, and wholeheartedly support the Justice for ALS Veterans Act. This important legislation will ensure all survivors of veterans who died from ALS will receive the benefits they are due for their service to our country."