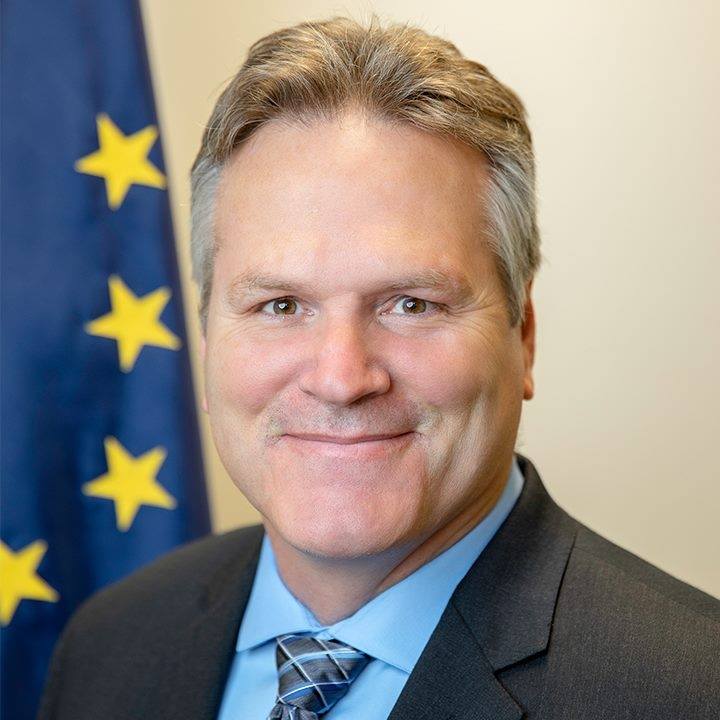 Gov. Mike Dunleavy.
Juneau, Alaska (KINY) - Senate Bill 40, sponsored by Senator Elvi Gray-Jackson (D-Anchorage), was signed into law by Gov. Mike Dunleavy establishing February as Black History Month in Alaska.
Members of the Martin Luther King, Jr. Living Memorial Committee, community leaders, and state lawmakers attended the bill signing at the Martin Luther King, Jr. Memorial on the Anchorage Park Strip.
"The Alaska Legislature still faces many tough issues, but I am proud that we could come together to officially recognize the accomplishments and contributions African-Americans have made in Alaska and the nation," said Senator Elvi Gray-Jackson. "Alaska has some of the most diverse communities in the nation, and it important we recognize that beautiful diversity together."
Black History Month has been observed annually since 1970, with this month chosen because it coincides with the birthdays of Abraham Lincoln on Feb. 12, and Frederick Douglass on Feb. 14. It acknowledges and celebrates the often marginalized or overlooked contributions of African-Americans to all facets of American life.
"I thank Senator Elvi Gray-Jackson for introducing legislation permanently establishing February as Black History Month and for the honor of letting me carry the bill in the House. I trust this will help more Alaskans learn and appreciate the history and contributions of icons like Rosalie Walker, a nine-year Juneau Assemblymember, Mahala Ashley Dickerson – Alaska's first African-American attorney and a lifelong friend of Rosa Parks – and Senator Bettye Davis, the first African-American woman elected to the Senate who became known as a fierce advocate for children's health and education," said Representative Andi Story (D-Juneau).
Senate Bill 40 passed the Alaska Senate unanimously on April 5, then the Alaska House of Representatives on May 2 on a vote of 37 to 1.