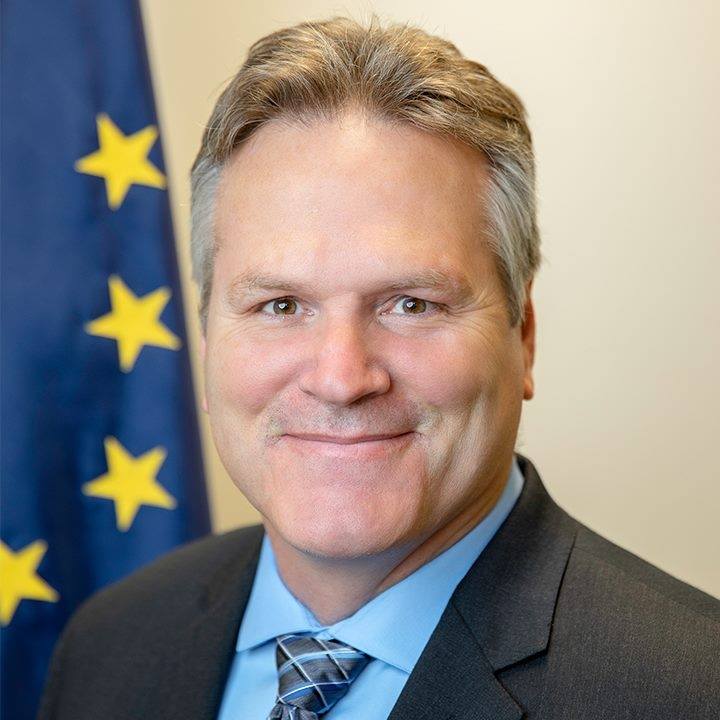 Photo courtesy of the Governor's Office
Anchorage, Alaska (KINY) - At the Alaska Sustainable Energy Conference, the Office of Governor Mike Dunleavy released "The Alaska Standard", an inaugural Sustainability Report that documents the State's history of responsible resource development.
"The Alaska Standard" was produced by Bridge House Advisors under a contract with the Office of the Governor and includes contributions by multiple state agencies and corporations, the University of Alaska, and independent stakeholder groups including the ANCSA Regional Association and the Voice of the Arctic Iñupiat. Information in the report is documented through more than 130 citations from public sources
"In my opinion, for the last 6+ decades, the State of Alaska has demonstrated the spirit and intent of the UN's Sustainable Development Goals and the State and its people are uniquely positioned to lead on the global energy transition," said Jeff Gibbons, Chief Growth Officer of Bridge House Advisors.
Bridge House Advisors is an ESG and sustainability consulting firm headquartered in Chicago. Founded in 2017, Bridge House has more than 50 technical experts from varied backgrounds with extensive and varied environmental and sustainability experience.
"Alaskans know that we've been doing resource development better than anyone since statehood by following our Constitutional mandates to develop our resources for the maximum benefit of our people, adhere to the sustained yield principle, and to safeguard the public interest," Governor Mike Dunleavy said.
"However, for far too long we've allowed our story to be told by others, often to the detriment of our ability to develop those resources. This report allows us to tell our story to the world, and demonstrate that the standards ratified by our people at statehood and put into action since then have set the bar for best practices that should be adopted across the globe.
You can read the full report here.