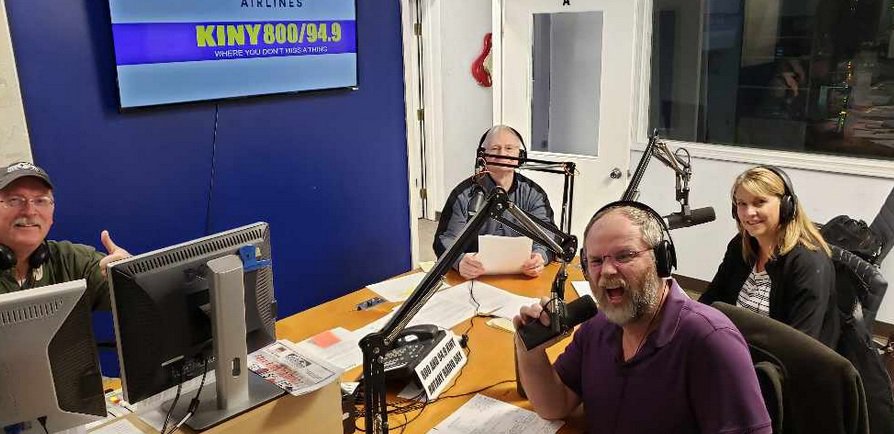 Rotarians Tom Sullivan, George Elgee, Leslie Dahl and Doug Eckland kicked off Rotary Radio Day at 6 a.m.
Rotarians take to the KINY airwaves to promote polio eradication and raise...
This Saturday KINY turned over the airwaves to Rotarians from all Juneau Rotary Clubs to raise awareness and money for the organization's mission of eradicating polio. Glacier Valley Rotary Club leads the Rotary Radio Day initiative and Club President Dan Dawson says the day started at 6 a.m. and went to 6 p.m.
Dawson said, "The day was just amazing and raised right around $10,000." He went on to explain that the Bill and Melinda Gates Foundation match local Rotary Clubs' donations to PolioPlus two-to-one.
This means that $30,000 was raised to eradicate polio in the two last places on earth to have live polioviruses - Afghanistan and Pakistan.
Nigeria has been clear of polio cases but cannot be declared polio-free until there have been no cases for more than two years.
When asked how he feels about the $30,000 raised on the day, Dan Dawson thanked the Juneau community for its generous support and for listening to KINY on Rotary Radio Day.