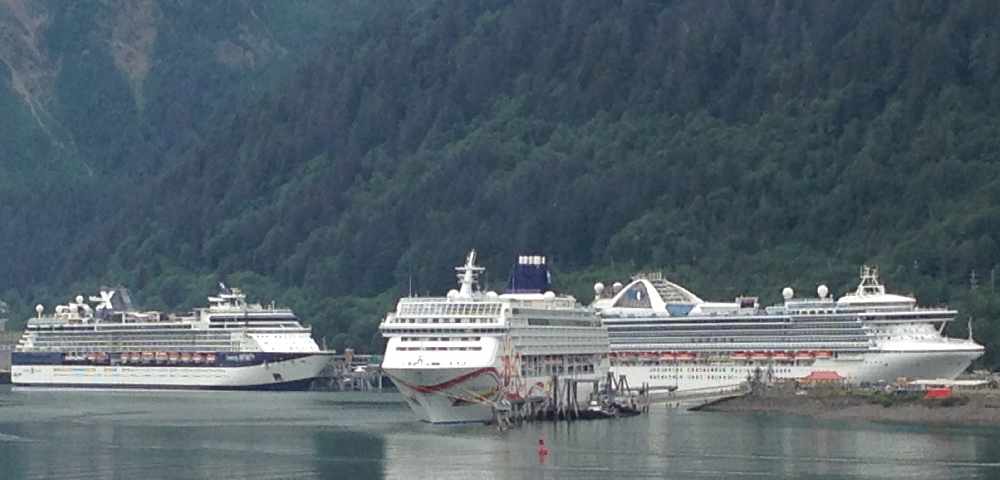 Juneau, Alaska (KINY) - Members of Protect Juneau's Future, formed in the wake of the effort to place three charter amendments on the local election ballot this October to limit cruise ship visits, stated their case on Action Line.
The proposals would bar visits on Saturdays and between 7 p.m. and 7 a.m. and restrict the size of the vessels that could visit to 100 thousand gross tons.
Coalition Co-chair Laura Martinson gauged the impact of such restrictions in this fashion. "Now if you total up all of the impacts of these ballot measures they effectively remove 78 percent of our passengers that we would be expecting in 2022." She called that devastating.
The group supports the work of the Mayor's Visitor Industry Task Force. Juneau Chamber of Commerce President Eric Forst serves on the group's steering committee. "... I think they came out with some pretty great recommendations that the city can on and move forward and implement in an organized and timely fashion, as opposed to taking a meat cleaver and just loping off part of the schedule. Not having that public process by using a ballot initiative that changes the constitution of the city is not the way to manage an industry."
McHugh Pierre chairs the group. He says they also support the Tourism Best Management Practices Program.
"We want to make sure we have the opportunity to hear from each other. Tourism Best Management Practices does that."
If the proposed charter amendments pass muster with the CBJ Clerk that group will have 30 days to come up with 3,000 signatures to force the matter onto the ballot...
Protect Juneau's Future is calling on citizens NOT to sign the petitions if and when they are circulated.