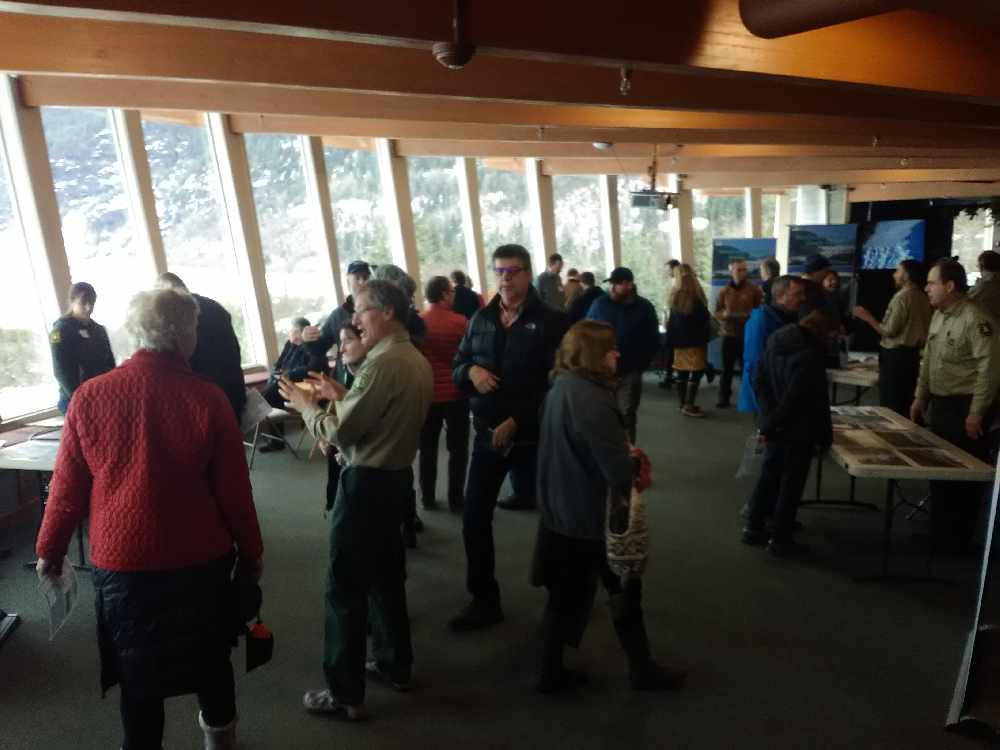 A packed house at the Mendenhall Glacier Visitor's Center during the rollout of the Master Plan on Saturday.
Juneau, Alaska (KINY) - A public meeting to introduce the Mendenhall Glacier Master Plan was held Saturday.
James King, the Regional Director of Recreation, Lands and Minerals for the Alaska Region of the U. S. Forest Service, said the plan calls for a welcome center at the existing visitor center where the restrooms are now located.
Also planned are new parking areas and restrooms, trails and an expanded theater. New visitor facilities and trails are planned on the other side of the lake.
King said there will be modular facilities so when the glacier retreats further they can be picked up and moved further up the alley to keep pace with the glacier.
The plan also calls for boat access across the lake to reach that facility and trails.
New elevated walkways are planned for Steep Creek. Other improvements will include wildlife viewing opportunities, safety improvements, and creek restoration.
A total price tag of around $80 million is expected from various government and public-private partnerships, King added.
The project is now heading into an environmental review process.