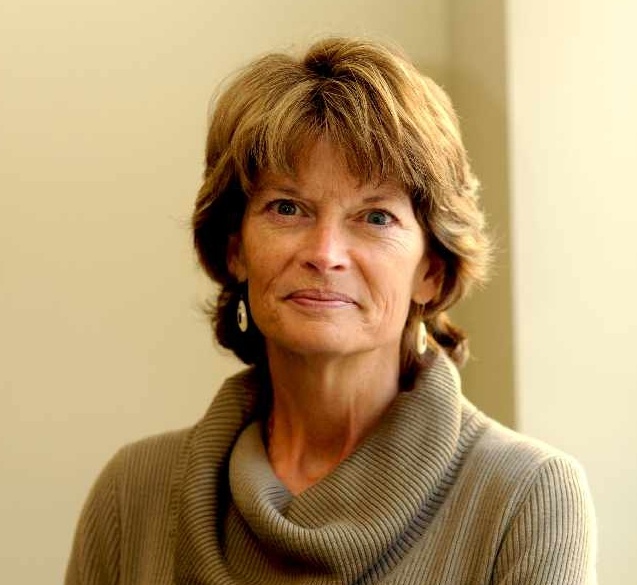 Washington, DC (KINY) - U.S. Senator Lisa Murkowski Friday announced new staff members in her Soldotna and Anchorage offices, and a staff promotion within her Washington, D.C. office.
"Tanya and Nancy are great new additions to my Alaska team. They each come with unique backgrounds and experiences that make them well-suited to serve Alaskans in their respective communities. Brian has been a dedicated member of my team and has proven himself as an ambitious, hard-working part of the office. I look forward to the good work we have ahead on behalf of Alaska," said Senator Murkowski.
New Staff:
Tanya Lautaret joins the Soldotna office as the new Regional Special Assistant for the Kenai Peninsula. She is a graduate of Black Hills State University in South Dakota, where she earned a Bachelor's Degree in Travel Industry Management and Business Administration. Tanya's experience in marketing, management, leadership, and administrative responsibilities spans over two decades. Her impressive track record includes serving as the Member Services Supervisor and Public Relations and State Affairs Strategist for the Homer Electric Association for the past 13 years. Tanya is a born-and-raised Alaskan and has lived on the Kenai Peninsula for over 16 years.
Nancy Bell joins the Anchorage office as the new State Scheduler. Nancy is a Coast Guard spouse (retired) and grew up in an Air Force family. She has a Bachelors in Elementary Education/Special Education and a Masters in Special Education. She also attended the National Defense University for a Capstone Course. Nancy has taught in four states and has served as a Teacher Trainer for the State of Arizona. Nancy has volunteered with the Valor Games Far West, Palo Alto Veteran's Hospital Poly Trauma Ward, Habitat for Humanity Play House Builds, Paralyzed Veterans of America, Marine Corps Muster, Hire America's Heroes, Blue Star Mothers and Gold Star Families. She has held several Ombudsman positions and served on the Board of Kodiak Arts Council, Special Olympics, and the Humane Society.
Staff Promotion:
Brian Dusek has been promoted to Press Secretary in the Senator's Washington, D.C. office after previously serving as the Deputy Press Secretary. Brian worked as a Press Secretary and Digital Coordinator on Senator Murkowski's 2022 re-election campaign in Anchorage. He attended Colorado State University and holds a bachelor's degree in Business Administration with a concentration in marketing and a bachelor's degree in Communication Studies. Brian was born and raised in Soldotna.