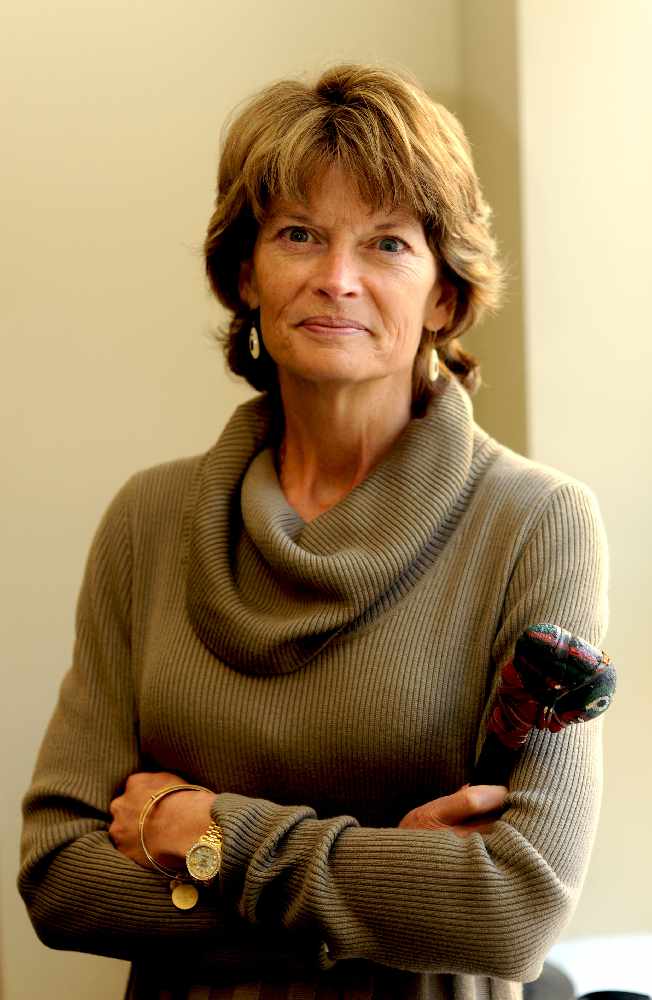 Washington, D.C. (KINY) - U.S. Senator Lisa Murkowski (R-AK), joined advocates from Alaska and across the U.S. in welcoming the news that her amendment, the Safe Step Act of 2023, was reported favorably out of the Senate Health, Education, Labor, and Pensions (HELP) Committee – of which Senator Murkowski serves as a Senior Member.
The Safe Step Act, which was included by amendment into the Pharmacy Benefit Manager Reform Act, now heads to the full Senate for consideration. The Safe Step Act places reasonable limits on the use of "step therapy," and works to improve access to safer and more transparent treatments for patients.
Step therapy, also known as "fail first," occurs when a patient is required to try and fail on a lower-cost drug before they are allowed to access the drug originally prescribed by their physician. This method has the potential to harm patients due to delayed access to the most effective treatments, which can result in severe side effects and irreversible disease progression, creating additional frustration and cost for patients as they seek treatment.
Specifically, the Safe Step Act would amend the Employee Retirement Income Security Act (ERISA) to require group health plans to provide an exception process for any medication step therapy protocol, tools used by health plans to control spending on patient's medications, to help ensure patients are able to safely and efficiently access treatment. The bill does not ban step therapy, instead placing reasonable limits on its use and creates a clear process for patients and doctors to seek exceptions and accelerated approval if necessary.
"Current protocols force patients to deal with a complicated process that often harms their health due to inefficient and burdensome requirements associated with step therapy. I appreciate my colleagues on the HELP Committee for recognizing the significance of our legislation, and am grateful for the many advocates in Alaska and across the U.S. who continue to voice their support for this common-sense solution. Our bipartisan effort will improve patient health outcomes and reduce barriers to getting the right medications and treatments they need in a timely matter," said Senator Lisa Murkowski, Senior Member of the HELP Committee.
"As a person living with Parkinson's, I am so appreciative that Senator Lisa Murkowski is a sponsor of the Safe Step Act of 2023. I rely on my doctors to tell me what medications they believe are best suited to treat my disease. It serves no one's interest to require patients to 'try' additional medications first and to 'fail' with them before allowing insurance to pay for the medication our doctor recommended in the first place. The Safe Step Act will authorize an approach that is more predictable and preferred for both patients and providers," said Ms. Kerry Howard, Juneau, Alaska.
Senator Murkowski introduced this legislation in March 2023, alongside Senators Maggie Hassan (D-NH), Roger Marshall (R-KS), Jacky Rosen (D-NV), as well as 14 of their colleagues.
For full text of the bill, click here.
Bill Highlights:
Establishes a clear exemption process: The Safe Step Act requires insurers implement a clear and transparent process for a patient or physician to request an exception to a step therapy protocol.
Outlines 5 exceptions to fail first protocols: Requires that a group health plan grant an exemption if an application clearly demonstrates any of the following situations:
Patient already tried and failed on the required drug
Delayed treatment will cause irreversible consequences
Required drug will cause harm to the patient
Required drug will prevent a patient from working or fulfilling Activities of Daily Living
Patient is stable on their current medication
Creates Response Timeframe for Exemption Requests: Requires a group health plan respond to an exemption request within 72 hours in all circumstances, and 24 hours if the patient's life is at risk.