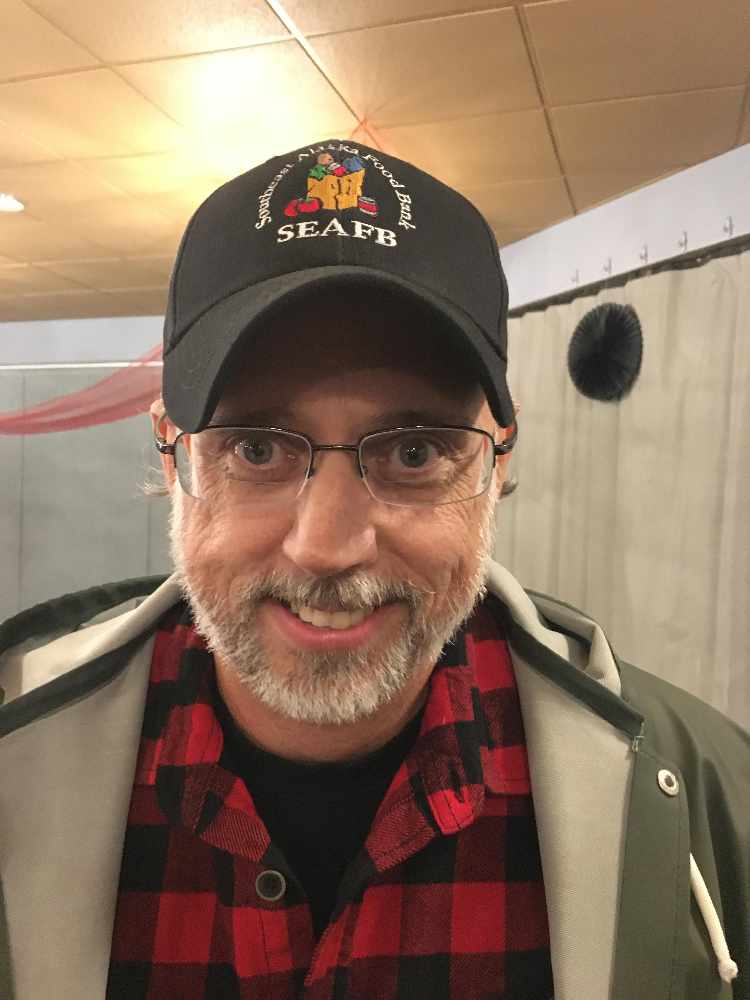 Chris Schapp, new Executive Director for the Southeast Alaska Food Bank. (Photo credit to Charles Murphy.)
Juneau, Alaska (KINY) - Southeast Alaska Food Bank named Chris Schapp as Executive Director.
Schapp replaces Darren Adams who left after 14 years in the job.
He has been in Juneau for 20 years and came to Alaska from Pennsylvania. He is a former truck driver. He always wanted to see Alaska and drove here in April 1998. He literally flipped a coin when he got to Skagway to determine if he would head south or north, and Juneau won.
Schapp said he has gotten a wonderful welcome from the community, "I've gotten nothing but congratulations and welcomes A lot of people miss Darren but I love Juneau and I know its a very generous community from working with Salvation Army. I'm excited about the position."
Schapp said there is a lot of volunteers willing to help.
"It sounded like a job that would be very rewarding. I like working with people and it sounded like a good fit," he added.
Schapp said his goal is to fight hunger and leave no one hungry in Juneau.
The Sharing is Caring Food Drive is coming up on November 22. The effort involves the Juneau Radio Center.