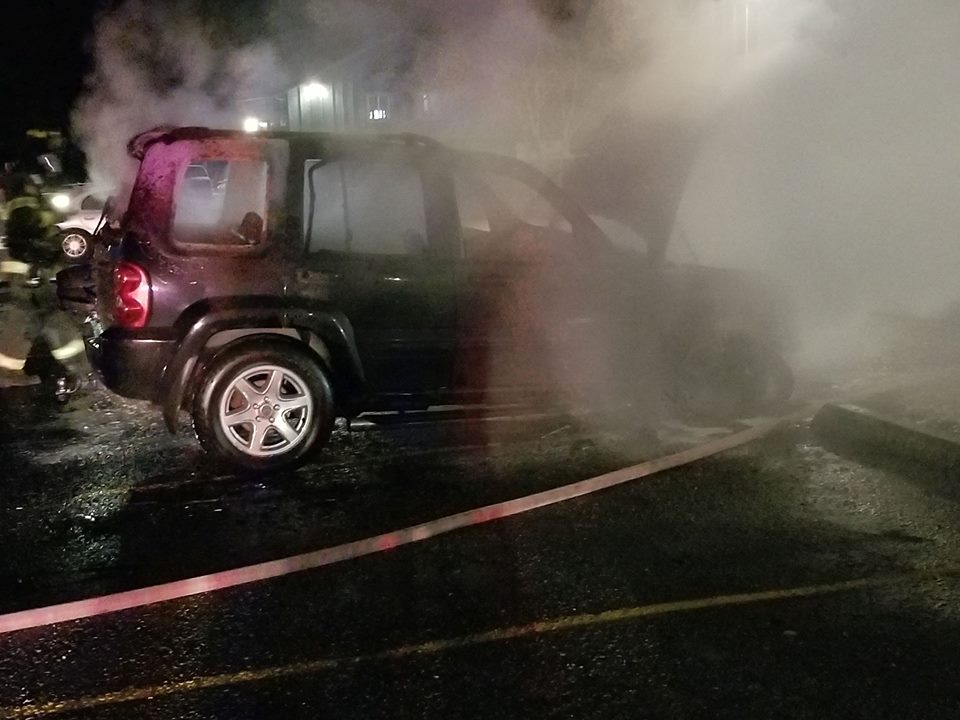 Photo courtesy of Capital City Fire Rescue
Juneau, Alaska (KINY) Capital City Fire Rescue crews put out a fire that heavily damaged a small SUV.
Station 3 crews were dispatched to Gruening Park to put out the blaze. Crews said the vehicle was heavily involved with they arrived. Fire crews were able to contain the fire quickly and extinguish it.
Firemen advise that vehicle fires are highly hazardous due to the materials used and the fuels involved. Capital City Fire Rescue urged residents to use caution when confronted by a vehicle fire. Combustible metals, burning plastics and explosive pressurized cylinders are common in vehicles and can cause severe injury to those that are unprotected. They urge bystanders and vehicle owners to leave the fire control to the fire department unless there are lives involved. Protective equipment is a requirement when fighting these blazes.
The vehicle in this fire was a total loss.