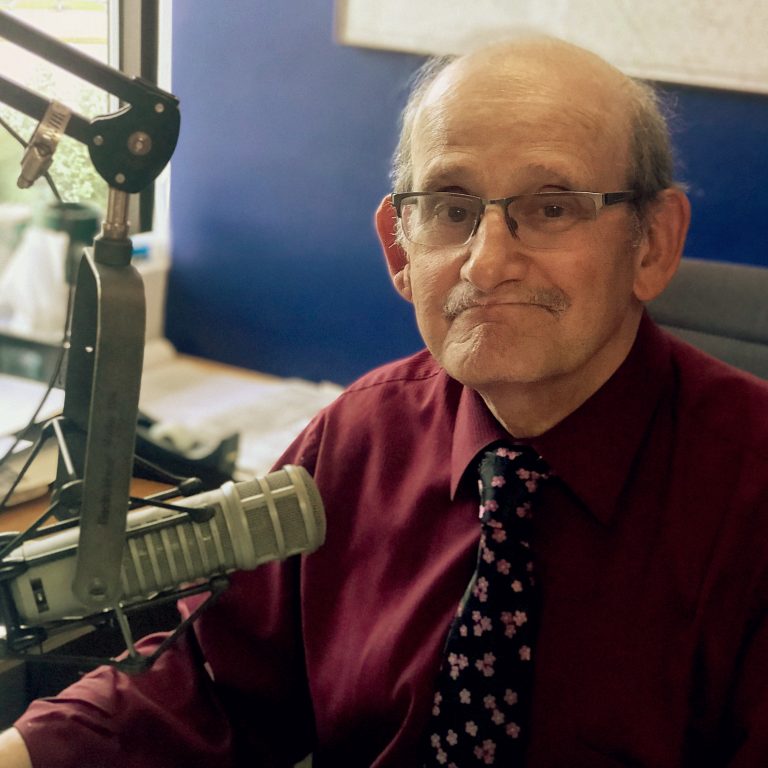 Pete Carran behind the microphone in the KINY studio.
Juneau, Alaska (KINY) - Carran will be inducted at the ABA Goldie Awards Banquet on November 15 in Anchorage.
Carran will be the 65th member of the ABA Hall of Fame that was first established in 1985.
He has worked for over 50 years in the broadcasting and journalism industry.
He started at the Career Academy of Broadcasting in Washington, DC and piqued an interest in broadcasting in high school. He enlisted in the US Army and was assigned in 1968 to the U.S. Army Alaska Information Office at Fort Richardson.
He earned an honorable discharge and went on to work for several radio stations, KWKO, KFQB, KTNX, KJNO, and KINY. He also worked for several TV stations like KAKM, KTUU, and KTOO.
He also served for one year as General Manager at KBBI public radio in Homer and helped put the station on the air.
During his tenure with KAKM-TV, Pete is credited with producing and hosting the first live broadcast of an Alaskan courtroom proceeding: Zobel vs. the State.
For a period of time, Pete left the broadcast television and radio circuit to work for the State of Alaska, as well as for a state senator, but he always came back to broadcasting.
Pete still acts as an advisor to the KINY news department and continues to host Action Line for News of the North every morning at 10:30 a.m.

Congratulations to Pete Carran and his family!