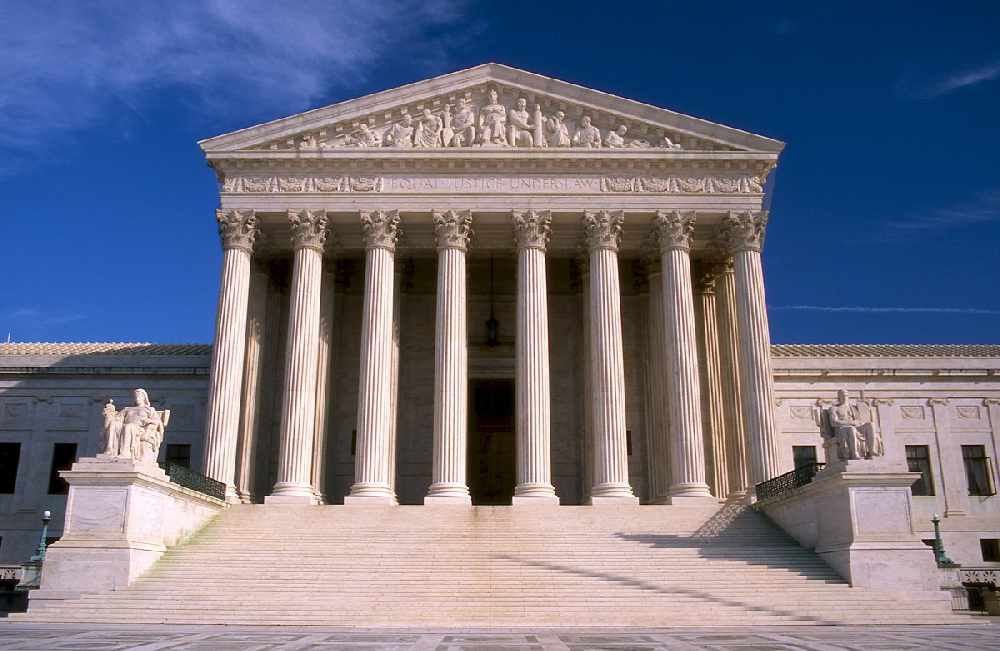 The U.S. Supreme Court in Washington, DC.
Juneau, Alaska (KINY) - Over the past weekend, Amy Coney Barrett was selected as President Trump's third Supreme Court nominee.
Jessica Cler, Alaska State Director at Planned Parenthood Votes Northwest and Hawai'i, believes the U.S. Senate will rush the nomination process in an effort to dismantle the Affordable Care Act and overturn Roe v. Wade.
"Amy Coney Barrett was selected as nominee for the U.S. Supreme Court," Cler said in a statement. :Her presence on the appeals court has already put the individual rights and freedoms of too many people at risk. We urge the Senate to hold Justice Ginsburg's seat open until after inauguration day. This rushed, blatantly partisan process is an insult to the legacy of Justice Ginsburg, the dignity of the nation's highest court, and our democracy."
Cler said Barrett is the wrong pick for a number of reasons.
"Not only is Barrett a threat to reproductive rights and has called Roe v. Wade an 'erroneous decision' she has been openly critical of the ACA and the 2012 Supreme Court decision that upheld the law. The Human Rights Campaign has called her 'an absolute threat to LGBTQ rights.' Access to abortion is hanging on by a thread across the country for too many people — specifically BIPOC (Black, Indigenous, people of color) communities forced to navigate a legacy of systemic racism and discriminatory policies.
"The U.S Senate has an opportunity to slow this process down, listen to constituents, and understand the ramifications of this lifetime appointment. We call on Senator Murkowski to stand up for our basic rights once again. Senator Murkowski stated in the past she wants a Supreme Court nomination process with "decorum and fairness," but this process is inherently flawed. We are asking her to uphold the fundamental standards in a confirmation process that will change the course of our future."
Coney Barrett serves as a circuit judge on the U.S. Court of Appeals for the Seventh Circuit. President Donald Trump nominated Barrett to the Seventh Circuit Court of Appeals on May 8, 2017.