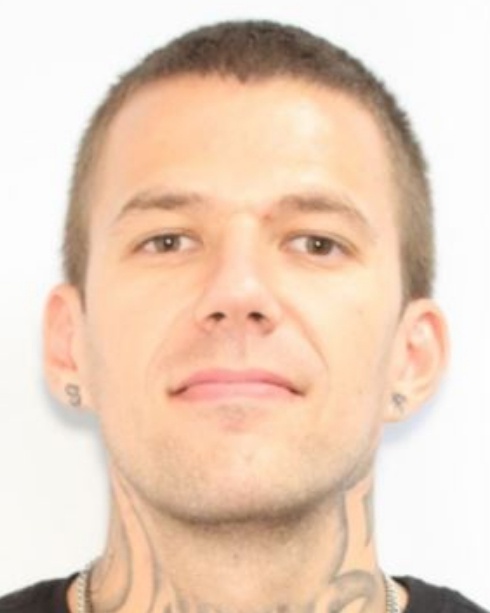 Micah Nelson.
Juneau, Alaska (KINY) - Juneau police are on the lookout for an escaped convict who cut off his ankle bracelet.
On Thursday, at about 3:35 p.m., Juneau resident Micah Nelson cut off his ankle monitor in the 5500 block of Glacier Hwy.
Nelson is on probation, parole and pretrial. The probation is for multiple felonies, including misconduct involving a controlled substance in the 4th degree and failure to stop at the direction of a peace officer.
A warrant has been issued for Nelson's arrest in the amount of $100,000.
Nelson is described as being a 28-year-old white male, approximately 6 foot 2 inches tall and weighs 195 pounds. He has hazel colored eyes and brown hair. Nelson also has distinct tattoos on his neck, as shown in the photo.
If anyone has information on the location of Nelson, contact the Juneau Police Department at 586-0600. Anonymous tips can also be made at Juneau Crime Line.