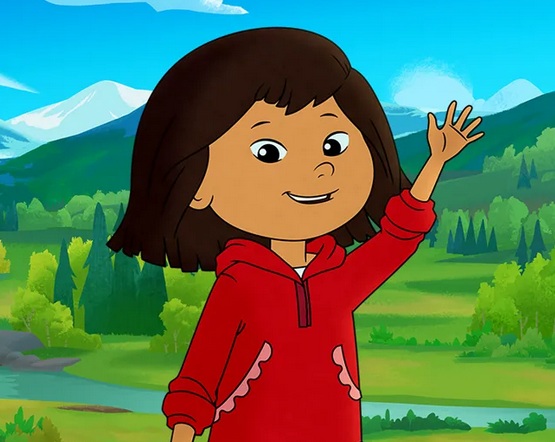 Juneau, Alaska (KINY) - Education Development Center and SRI International announced the release of their new research and found that children who had access to resources of the Alaska-based show Molly of Denali had improved ability to use informational text to solve problems.
Molly of Denali is an animated series that follows the adventures of curious and resourceful 10-year-old Molly Mabray, an Alaska Native girl who lives in the fictional village of Qyah, Alaska.
The research covered the use of the television series and associated resources including interactive digital games and downloadable printable activities.
Education Development Center Senior Vice President Shelley Pasnik, spoke to the objective of the study saying "whether its finding information on a website, consulting an expert, or using a recipe that there is information text all around us. So we studied whether children who used Molly of Denali resources did in fact acquire those informational literacy skills."
When asked about the help the show can bring to classrooms, Pasnik said "What's exciting about Molly of Denali is that it can be an aid to the learning children experience. Whether it's in a formal classroom setting, teachers can feel comforted that this is educationally sound material that they can introduce to the children. Parents can also feel confident that their children's engagement with these resources are beneficial to their experience."
Molly of Denali was recently renewed for a second season.
Pasnik said EDC does not have immediate plans to continue study into the second season.
This story was updated on April 23 at 12:45 p.m. to correct Pasnik's name.