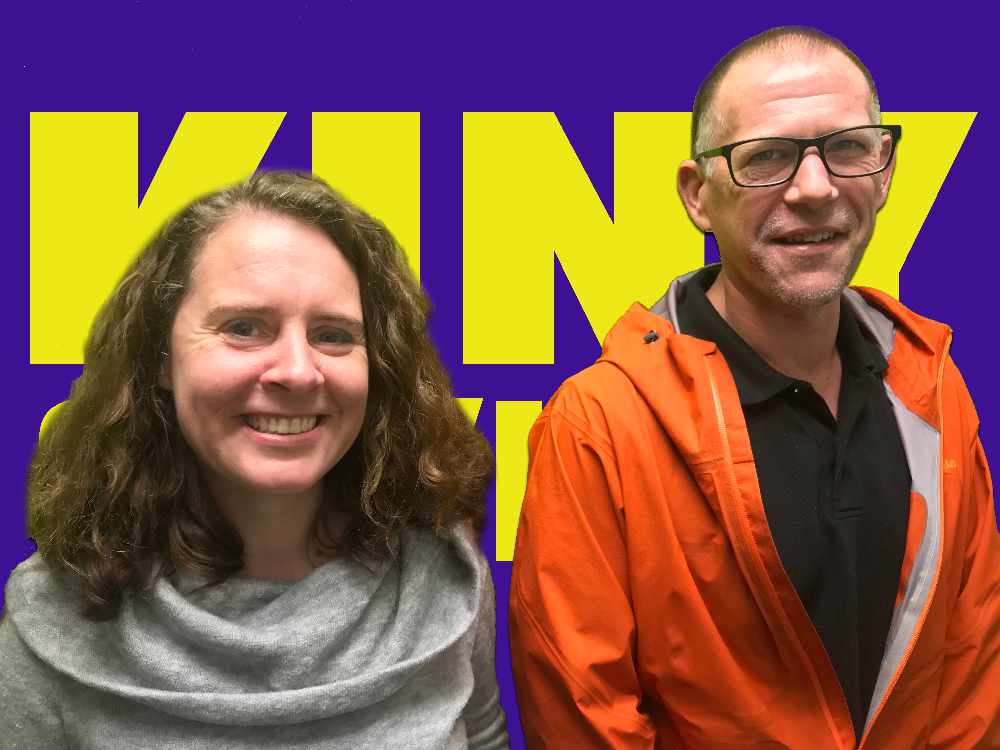 State Labor Economists Karienne Wiebold and Rob Krieger
Juneau, Alaska (KINY) - The September unemployment rate for Alaska was 6 point 2 percent which was identical to the rate in August. The national average was 3 point 5 percent.
When asked about the employment picture in Southeast Alaska, State Department of Labor Economist Karinne Wiebold said things are looking all right in the region.
The unemployment in Juneau was four percent, up slightly from August. Wiebold said a rise is expected as the state moves into Fall.
Southeast lost 3 hundred jobs over last year. The biggest loss came in state government, 2 hundred jobs.
While the state can claim they are out of the recession Wiebold says you can't make that same statement for Southeast.
Southeast unemployment rose from 4 point 4 percent in August to 4 point 8 percent in September.
Around the region Haines had 5 point 3 percent, Hoonah-Angoon 6 point 7 percent, Juneau four percent,
Ketchikan Gateway Borough five percent, Petersburg 7 point 4 percent, Prince of Wales 8 point 2 percent, Sitka
3 point 7 percent, Skagway 3 point 1 percent, Wrangell 6 point 1 percent and Yakutat 6 point 6 percent.
The unemployment rate in Anchorage stood at 5 percent in September, up from 4.6 percent in August, but down from last year's 5.2 percent.
The unemployment rate for the Fairbanks North Star Borough was 4.9 percent last month compared to 4 point percent in August and 5.1 percent last year.
Fishing and tourism drove the lowest rates, with the Aleutians East Borough at 2.2 percent and the Aleutians West Census Area and Skagway at 3.1 percent.
Rural areas without fishing or tourism had the highest rates. Kusilvak Census Area was highest at 16.2 percent, and rates topped 10 percent in the Bethel Census Area, Northwest Arctic Borough and Yukon-Koyukuk Census Area.