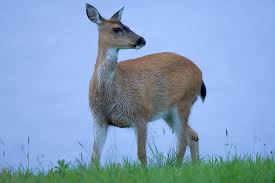 Juneau, Alaska (KINY) - A Kodiak man was issued a summons after being found allegedly possessing wild game unlawfully.
State Wildlife Troopers had received a report Monday that a Sitka Black Tail deer was being held in a kennel at a home in Kodiak, the next day a search warrant was served.
Authorities then conducted an investigation and said that the 54-year-old resident had captured the deer last year.
According to the trooper dispatch, the deer was held in an enclosure with other various domestic farm animals.
The Deer was seized, and due to its health, had to be euthanized.
The man was issued a summons for unlawful possession of wild game with an arraignment date to follow.